A Poet's Voice
Part Three
Khalil Gibran

Music:
The shallows-Adam Hurst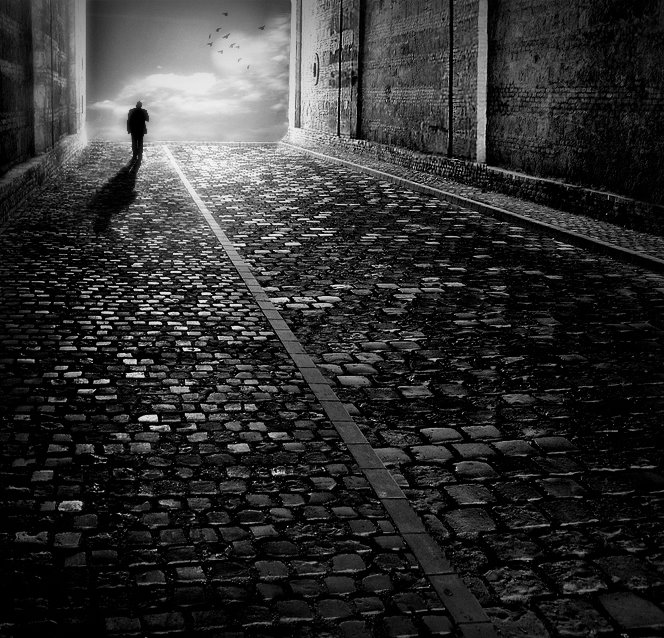 Thou art my brother because you are a human,
and we both are sons of one Holy Spirit;
we are equal and made of the same earth.
You are here as my companion along the path of life, and my aid in understanding the meaning of hidden Truth. You are a human, and, that fact sufficing, I love you as a brother. You may speak of me as you choose, for Tomorrow shall take you away and will use your talk as evidence for his judgment, and you shall receive justice.


You may deprive me of whatever I possess, for my greed instigated the amassing of wealth and you are entitled to my lot if it will satisfy you.
You may do unto me whatever you wish, but you shall not be able to touch my Truth.
You may shed my blood and burn my body, but you cannot kill or hurt my spirit.


You may tie my hands with chains and my feet with shackles, and put me in the dark prison, but who shall not enslave my thinking, for it is free, like the breeze in the spacious sky.


You are my brother and I love you. I love you worshipping in your church, kneeling in your temple, and praying in your mosque. You and I and all are children of one religion, for the varied paths of religion are but the fingers of the loving hand of the Supreme Being, extended to all, offering completeness of spirit to all, anxious to receive all.


I love you for your Truth, derived from your knowledge; that Truth which I cannot see because of my ignorance. But I respect it as a divine thing, for it is the deed of the spirit. Your Truth shall meet my Truth in the coming world and blend together like the fragrance of flowers and becoming one whole and eternal Truth, perpetuating and living in the eternity of Love and Beauty.


I love you because you are weak before the strong oppressor, and poor before the greedy rich. For these reasons I shed tears and comfort you; and from behind my tears I see you embraced in the arms of Justice, smiling and forgiving your persecutors. You are my brother and I love you.


A Poet's Voice
Part Four
Khalil Gibran

The soul believes in the power of knowledge and justice over dark ignorance; it denies the authority that supplies the swords to defend and strengthen ignorance and oppression - that authority which destroyed Babylon and shook the foundation of Jerusalem and left Rome in ruins. It is that which made people call criminals great men; made writers respect their names; made historians relate the stories of their inhumanity in manner of praise.


The only authority I obey is the knowledge of guarding and acquiescing in the Natural Law of Justice.
What justice does authority display when it kills the killer? When it imprisons the robber? When it descends on a neighborhood country and slays its people? What does justice think of the authority under which a killer punishes the one who kills, and a thief sentences the one who steals?


You are my brother, and I love you; and Love is justice with its full intensity and dignity. If justice did not support my love for you, regardless of your tribe and community, I would be a deceiver concealing the ugliness of selfishness behind the outer garment of pure love.


A Poet's Voice
Conclusion
Khalil Gibran


Lee Bogle Art


I came to say a word and I shall say it now. But if death
prevents its uttering, it will be said tomorrow, for tomorrow
never leaves a secret in the book of eternity.


I came to live in the glory of love and the light of beauty, which are the reflections of God. I am here living, and the people are unable to exile me from the domain of life for they know I will live in death. If they pluck my eyes I will hearken to the murmers of love and the songs of beauty.

If they close my ears I will enjoy the touch of the breeze mixed with the incebse of love and the fragrance of beauty.

If they place me in a vacuum, I will live together with my
soul, the child of love and beauty.
I came here to be for all and with all, and what I do today
in my solitude will be echoed by tomorrow to the people.
What I say now with one heart will be said tomorrow by many hearts.