Music:
Evanthia Remboutsika-Mesa Apo Sena(through you)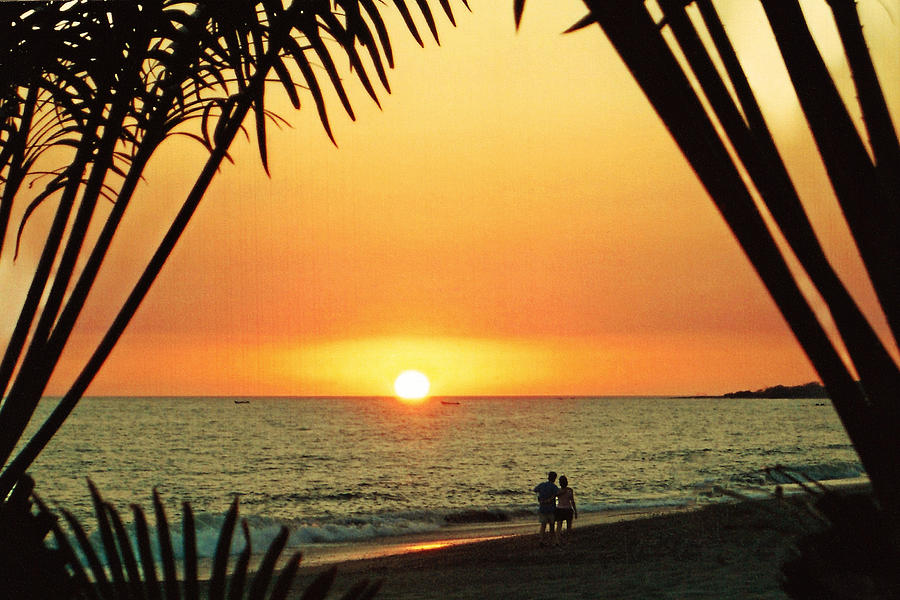 From"The Art Of Loving"
Erich Fromm

There is no word in our language which has been so much misused as the word love. It has been preached by those who were ready to condone every cruelty if it served their purpose; it has been used as a disguise under which to force people into sacrificing their own happiness, into submitting their whole self to those who profited from this surrender. It has been made so empty that for many people love may mean no more than that two people have lived together for twenty years just without fighting more often than once a week.

In spite of the deep-seated craving for love, almost everything else is considered to be more important than love: success, prestige, money, power-almost all our energy is used for the learning of how to achieve these aims, and almost none to learn the art of loving. Could it be that only those things are considered worthy of being learned with which one can earn money or prestige, and that love, which "only" profits the soul, but is profitless in the modern sense, is a luxury we have no right to spend energy on?"


If I truly love one person I love all persons, I love the world, I love life. If I can say to somebody else, "I love you," I must be able to say, "I love in you everybody, I love through you the world, I love in you also myself.

Love is not primarily a relationship to a specific person; it is an attitude, an orientation of character which determines the relatedness of a person to the world as a whole, not toward one "object" of love. If a person loves only one other person and is in different to the rest of his fellow men, his love is not love but a symbiotic attachment, or an enlarged egotism.

Yet, most people"If one wants to become a master of any art, one's whole life must be devoted to it, or at least related to believe that love is constituted by the object, not by the faculty. In fact, they even believe that it is a proof of the intensity of their love when they do not love anybody except the "loved" person. This is the same fallacy which we have already mentioned above. Because one does not see that love is an activity, a power of the soul, one believes that all that is necessary to find is the right object--and that everything goes by itself afterward. This attitude can be compared to that of a man who wants to paint but who, instead of learning the art, claims that he has just to wait for the right object, and that he will paint beautifully when he finds it.


Loving is an act and habit of giving to the world. The loving person gives of himself, of the most precious he has, he gives of his life. This does not necessarily mean that he sacrifices his life for the other - but that he gives him of that which is alive in him; he gives him of his joy, of his interest, of his understanding, of his knowledge, of his humor, of his sadness - of all expressions and manifestations of that which is alive in him.

The loving person doesn't give love in order to receive it, But in giving he cannot help bringing something to life in the other person, and this which is brought to life reflects back to him; in truly giving, he cannot help receiving that which is given back to him. Giving implies to make the other person a giver also and they both share in the joy of what they have brought to life. In the act of giving something is born, and both persons involved are grateful for the life that is born for both of them.


Love is a decision, it is a judgment, it is a promise. If love were only a feeling, there would be no basis for the promise to love each other forever. A feeling comes and it may go. How can I judge that it will stay forever, when my act does not involve judgment and decision.

Care and responsibility are constituent elements of love, but without respect for and knowledge of the beloved person, love deteriorates into domination and possessiveness. Respect is not fear & awe: it denotes, in accordance with the root of the word (respicere = to look at), the ability to see a person as he is, to be aware of his unique individuality.

Respect exists only on the basis of freedom: "l'amour est l'enfant de la liberte" as an old French song says; love is the child of freedom, never that of domination.


To love one person productively means to be related to his human core, to him as representing mankind. Love for one individual, in so far as it is divorced from love for man, can refer only to the superficial and to the accidental; of necessity it remains shallow.

The differences in talents, intelligence, knowledge are negligible in comparison with the identity of the human core common to all men. In order to experience this identity it is necessary to penetrate from the periphery to the core. If I perceive in another person mainly the surface, I perceive mainly differences, that which separates us. If I penetrate to the core, I perceive our identity, the fact of out brotherhood. This relatedness from center to center - instead of that from periphery to periphery - is 'central relatedness'.

Love of the helpless, the poor and the stranger, are the beginning of brotherly love. To love ones flesh and blood is no achievement. The animal loves its young and cares for them. Only in the love of those who do not serve a purpose, does love begin to unfold. Compassion implies the element of knowledge and identification. "You know the heart of the stranger," says the Bible, "for you were strangers in the land of Egypt;... therefore love the stranger!"