It is necessary to write, if the days are not to slip emptily by. How else, indeed, to clap
the net over the butterfly of the moment? For the moment passes, it is forgotten; the mood
is gone; life itself is gone. That is where the writer scores over his fellows: he catches
the changes of his mind on the hop.
Vita Sackville-West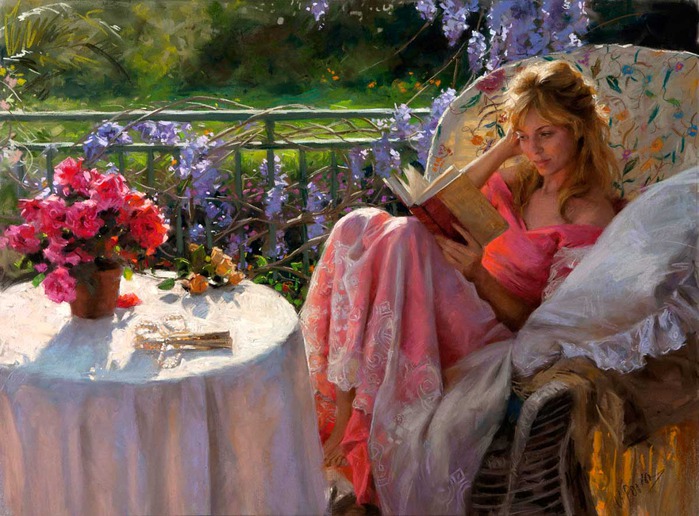 My Hundred Books
BY Robert Service

A thousand books my library
Contains;
And all are primed, it seems to me
With brains.
Mine are so few I scratch in thought
My head;
For just a hundred of the lot
I've read.

A hundred books, but of the best,
I can
With wisdom savour and digest
And scan.
Yet when afar from kin and kith
In nooks
Of quietness I'm happy with
Sweet books.

So as nine hundred at me stare
In vain,
My lack I'm wistfully aware
Of brain;
Yet as my leave of living ends,
With looks
Of love I view a hundred friends,
My books.