Divine Compassion
John Greenleaf Whittier
Vidan painting
Music:
MICHEL PEPE - La Purete du Coeur
Long since, a dream of heaven I had,
And still the vision haunts me oft;
I see the saints in white robes clad,
The martyrs with their palms aloft;
But hearing still, in middle song,
The ceaseless dissonance of wrong;
And shrinking, with hid faces, from the strain
Of sad, beseeching eyes, full of remorse and pain.


The glad song falters to a wail,
The harping sinks to low lament;
Before the still unlifted veil
I see the crowned foreheads bent,
Making more sweet the heavenly air,
With breathings of unselfish prayer;
And a Voice saith: 'O Pity which is pain,
O Love that weeps, fill up my sufferings which remain!


'Shall souls redeemed by me refuse
To share my sorrow in their turn?
Or, sin-forgiven, my gift abuse
Of peace with selfish unconcern?
Has saintly ease no pitying care?
Has faith no work, and love no prayer?
While sin remains, and souls in darkness dwell,
Can heaven itself be heaven, and look unmoved on hell?'

Then through the Gates of Pain, I dream,
A wind of heaven blows coolly in;
Fainter the awful discords seem,
The smoke of torment grows more thin,
Tears quench the burning soil, and thence
Spring sweet, pale flowers of penitence
And through the dreary realm of man's despair,
Star-crowned an angel walks, and to! God's hope is there!

Is it a dream? Is heaven so high
That pity cannot breathe its air?
Its happy eyes forever dry,
Its holy lips without a prayer!
My God! my God! if thither led
By Thy free grace unmerited,
No crown nor palm be mine, but let me keep
A heart that still can feel, and eyes that still can weep.


A Tear And A Smile
by Khalil Gibran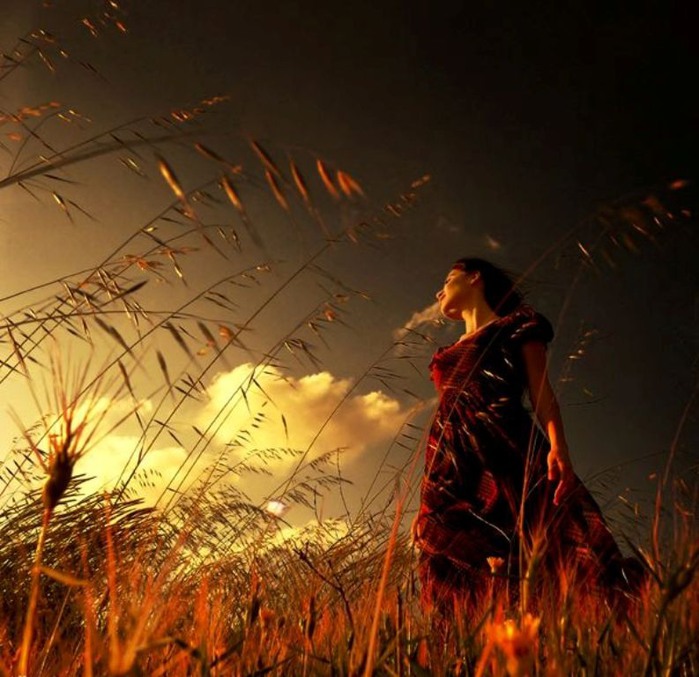 I would not exchange the sorrows of my heart
For the joys of the multitude.
And I would not have the tears that sadness makes
To flow from my every part turn into laughter.


I would that my life remain a tear and a smile.
A tear to purify my heart and give me understanding
Of life's secrets and hidden things.
A smile to draw me nigh to the sons of my kind and
To be a symbol of my glorification of the gods.
A tear to unite me with those of broken heart;
A smile to be a sign of my joy in existence.


I would rather that I died in yearning and longing
than that I live Weary and despairing.
I want the hunger for love and beauty to be in the
Depths of my spirit,for I have seen those who are
Satisfied the most wretched of people.
I have heard the sigh of those in yearning and Longing,
and it is sweeter than the sweetest melody.


With evening's coming the flower folds her petals
And sleeps, embracingher longing.
At morning's approach she opens her lips to meet
The sun's kiss.
The life of a flower is longing and fulfilment.
A tear and a smile.


The waters of the sea become vapor and rise and come
Together and area cloud.
And the cloud floats above the hills and valleys
Until it meets the gentle breeze, then falls weeping
To the fields and joins with brooks and rivers to Return
to the sea, its home.
The life of clouds is a parting and a meeting.
A tear and a smile.


And so does the spirit become separated from
The greater spirit to move in the world of matter
And pass as a cloud over the mountain of sorrow
And the plains of joy to meet the breeze of death
And return whence it came.
To the ocean of Love and Beauty----to God.