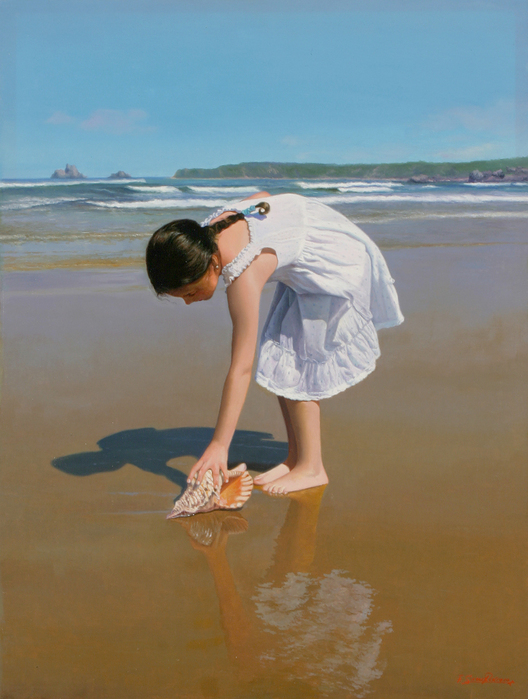 Painting of Fernando Saenz Pedrosa

At the beach, life is different. Time doesn't move hour to hour
but mood to moment. We live by the currents, plan by the tides
and follow the sun."
Unknown

"Are you feeling, feeling, feeling like I'm, feeling
Like I'm floating, floating, up above that big blue ocean
Sand beneath our feet, big blue sky above our heads,
No need to keep stressing from our everyday life on our minds
We have got to leave all that behind"
At the beach, The Avett brothers



Art by Fernando Saenz Pedrosa

Sea-shell
Amy Lowell

Sea-shell, Sea-shell,
Sing me a song, oh! Please!
A song of ships, and sailormen,
And parrots, and tropical trees;
Of islands lost in the Spanish Main,
Which no man ever may find again,
Of fishes and corals under the waves,
And seahorses stabled in great green caves.
Oh, Sea-shell, Sea-shell,
Sing of the things you know so well.